Soleil Management's mission is to provide each and every one of our community/condominium associations with all of the tools necessary to achieve and maintain a neighborhood of which their homeowners will be proud.

Soleil Management acknowledges that each association is unique. Rather than "boilerplate" agreements and services used by many management companies, we will carefully tailor a management program designed specifically for the individual needs of your association.
---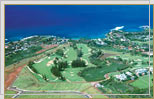 Management Services
· On-site management or periodic site inspections as necessitated by your community
· Attendance at meetings
· Collection of common charges, including close monitoring of arrearages and serving as liaison to the association's collection attorney
· Preparation and distribution of notices, reports, meeting minutes and other correspondence as requested by the board
· Maintenance of interest-bearing operating and reserve accounts in the name of the association
· Accounts payable service
· Monthly computerized financial reporting which includes the following:
» Balance Sheet
» Income Statement
» Budget vs. Actual
» General Ledger
» Cash Disbursements Journal
» Member Receivable Report
» Cash Flow Reports and Projections
» Assistance in the development of the fiscal budget and annual audit
» Customized reporting for special needs
» Monthly or quarterly management reports
· Negotiation on behalf of the association for services such as utilities, refuse removal and landscaping
· Project management of large community/condominium construction projects such as rehabilitation projects, additions and upgrades
· Negotiation on behalf of the association for services of contractors for special projects
· Implement and manage a community/condominium Web site to increase communications with your community, increase revenue through advertising, owner accessibility to personal account history, etc.
· Supervision of contract services
· Detailed service history reporting
· Production of newsletters and special publications
· Management of amenities and facilities
· Crisis management and assistance with special projects such as builder transitions, by-law amendments and other conditions or problems that may impact the community
· Monday through Friday business hours and toll-free telephone access available to all homeowners, with 24-hour emergency assistance
---
Financial Services
We are very proud of the education and experience our staff possesses in accounting, finance and financial analysis. Because of this great resource, we are able to provide numerous financial services to community/condominium associations. We can customize reports to meet the specific needs of our clients, providing them with an accurate and understandable system, which will allow you to account for every dollar.
· Customized reporting
· Preparation of cash basis and accrual basis reports
· Preparation of monthly cash flow and budget comparisons
· Monthly variance reports
· Preparation of monthly rent roll
· Monthly receivables & aging report
· Monthly distributions to owners or calculation of cash required
· Monthly rent statements
· Expense reconciliation
· Tenant account auditing
· Cash management, including maintaining money market and checking accounts
· Compliance with providing property information for loan covenants
· Coordinate property audits
· Coordinate project tax return